Korean Sharing Movement (KSM)
Korean Sharing Movement (KSM) was founded on June 21st, 1996 when severe food shortages in the DPRK became known to the global community and the North Korean government appealed to the outside world for assistance. KSM began as a national movement which was founded with participation from six major religious orders, including Roman Catholic, Protestant, and Buddhist organizations, along with several major civic groups in South Korea.
From its early role of providing disaster relief aid, KSM expanded its mission to structurally improving the DPRK's humanitarian situation by focusing on development projects in the fields of agriculture and public health, etc. In addition to providing humanitarian assistance, we also promote inter-Korean exchanges and cooperative projects to enhance mutual understanding between the two Koreas.
Through those activities, KSM strives to rise above animosity and conflict, and establish peace and reconciliation in the Korean Peninsula.
Vision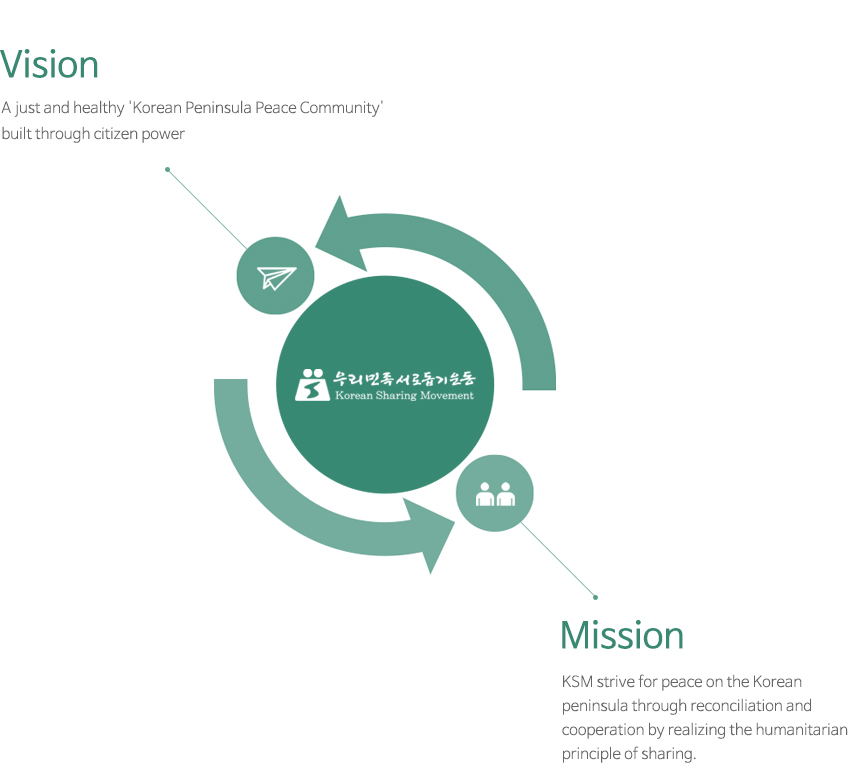 Strategic Focus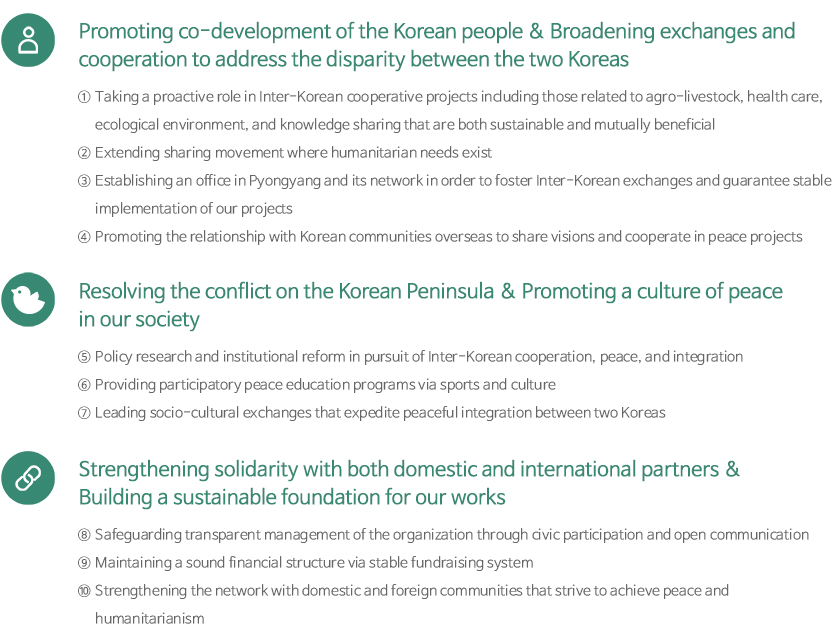 Brief History
Organizational Structure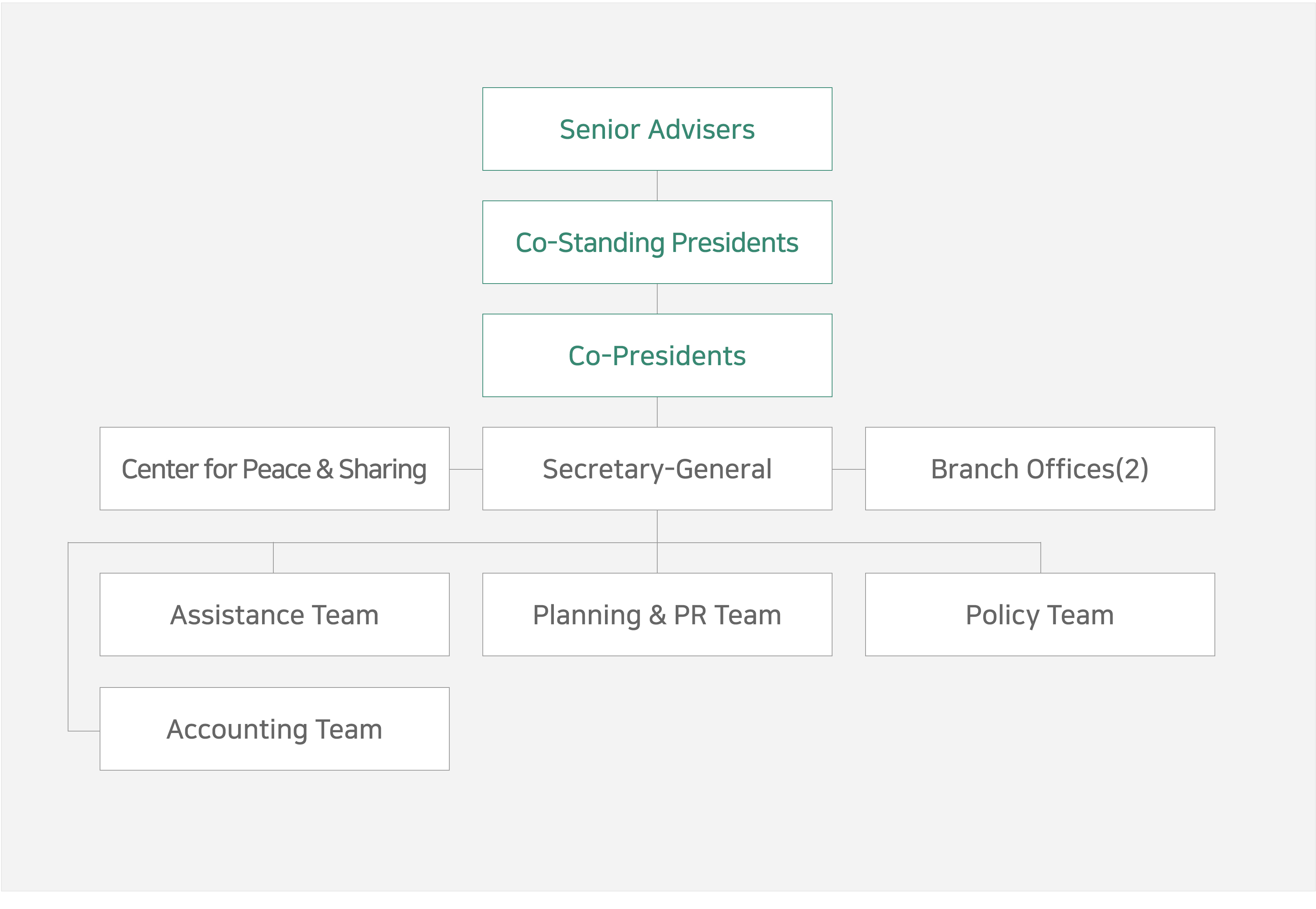 Contact Information
Address: 46, Mapodaero 4 Na-gil, Mapo-Gu, Seoul, R.O.Korea (04176)
Tel: ++82-2-734-7070
Fax: ++82-2-734-8770
E-mail: ksmseoul@ksm.or.kr